We are Manufacturer, Supplier, Exporter, Services Provider of Aluminium Compressed Air Piping Systems, Modular Air Pipe System, Pipe Accessories For Industrial Air Compressors, Compressed Air Piping, Modular Aluminum Piping System, Aluminium Pipe For Compressed Air, Advance Piping Solutions, Inert Gas Piping Systems, Compressed Air Pipe Fitting, Compressed Air Accessories. Our setup is situated in Pune, Maharashtra, India.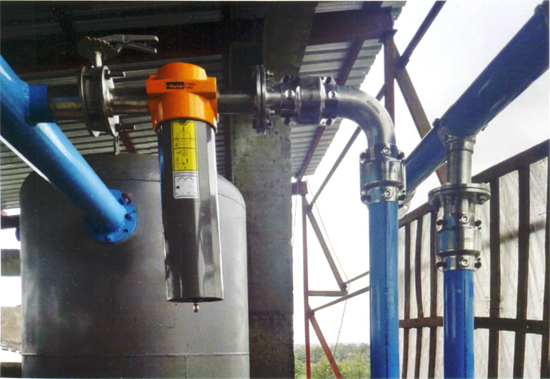 FLOWELL PNEUMATICS PVT. LTD. is providing the complete compressed air piping solution with excellent operational efficiency and perfect suitability for various industrial applications at competitive cost.
Compressed air piping System directly affects the three key element of every compressed air system.
Flow
Pressure
Air Quality
Poor choice of piping material, incorrect pipe diameter and wrong piping layout is the main cause of increased energy consumption and underperforming of tools and equipment.





FLOWELL piping system stay ahead in competition when it come's to reliability, rigidness, quality and durability. Our system is modular and corrosion free, it meets highest industrial standards and has 10 years warranty.

FLOWELL solid metal piping system offers you simple design and substantial strength which ensuring easy installation. It is an excellent choice for compressed air/ vacuum and inert gases for distribution up to 13 bar/-0.87 bar operating pressure in the temperature range -20oc to +75oc. The smoother interior construction of extruded aluminium pipe 6063-T6 and SS-316L seamless has low coefficient of friction and full bore fittings which minimize the pressure drop and provide best laminar flow & leak free connections are preventing air loss/wastage.
FLOWELL PNEUMATICS PVT. LTD. PIPE DIAMETER SELECTION CHART

FLOW
(CFM)
PIPE LENGTH (MTR)
50
100
150
200
250
300
350
400
450
25
21
21
21
33
33
33
33
33
33
50
33
33
33
33
33
33
33
33
33
100
33
33
48
48
48
48
48
48
48
150
33
48
48
48
48
48
48
48
48
220
48
48
48
48
60
60
60
60
60
300
48
48
60
60
60
60
60
60
60
400
48
60
60
60
60
73
73
73
73
550
60
60
73
73
73
73
73
90
90
650
60
60
73
73
90
90
90
90
90
750
60
73
90
90
90
90
90
90
90
900
73
73
90
90
90
90
90
90
90
1200
73
90
90
90
114
114
114
114
114
1450
73
90
114
114
114
114
114
114
114
1800
90
114
114
114
114
114
114
114
114
2150
90
114
114
114
114
114
114
114+
114+
2300
90
114
114
114
114
114
114+
114+
114+
2700
90
114
114
114
114+
114+
114+
114+
114+
3000
114
114
114
114+
114+
114+
114+
114+
114+